click on a scrolling product
❖ LED SOLAR LIGHTING • FREQUENTLY ASKED QUESTIONS
LED Solar lighting is not only the future, it is the here & now! Solar lighting is all we do. We have compiled a short list of a few questions folks have asked us about our Solar products. The post below may answer a few of your questions with regard to understanding how LED Solar lights work and what products may best fit your specific needs. If you don't see what you are looking for, don't hesitate to reach out to our tech support. We're always glad to help, always glad to chat. If you care to call, use the 800 number below. We are also available via Live Chat, or you can reach out to us via email using the form below (available on every page of our web site).
How Does LED Solar Lighting Work?
How The Job Gets Done • Quick Overview
Solar-powered lighting consists of a Solar panel that collects the sun's energy during the day and stores it in a rechargeable gel cell battery. Solar-powered lights each contain a solar cell, Ni-Cad rechargeable battery, LED light and photo resistor. Essentially, each light's solar cell produces energy, which charges the battery during the day. Solar-powered lights stop producing energy at night, so the photo resistor, which detects the absence of light, activates the battery, which turns the LED light on.

What are the benefits of outdoor Solar lighting?
Simple installation is the best reason to choose them. Requires no wiring, cabling, trenching or other power sources, making for a easy simple installation. Tremendous energy saving. Solar LED lights do not use electricity. Safety is another reason to choose solar lights. Since they don't use power cords or electricity, they are safe for use near water feature installation.

Why Buy Solar?
In the simplest terms, the energy it produces is free. Solar energy is a renewable and clean source for the generation of electricity, which may then be stored in efficient rechargeable batteries for use in hours of little or no sunlight. Using solar lights for your garden and exterior elements frees up your space from wiring, cabling, trenching and complicated connections.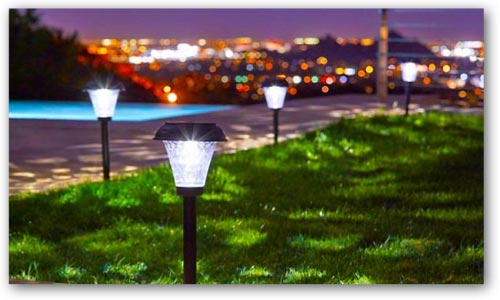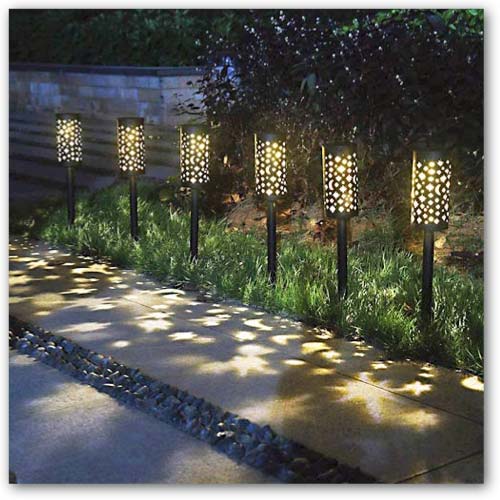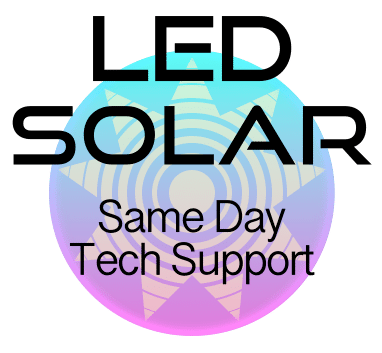 Electrician • Weatherproof • Lifespan • Care
► Do I need an Electrician to install LED Solar Lighting?
Because LED Solar lights are not tied to the electrical grid and they are low voltage, it is not required to have an electrician or electrical contractor.
► How long does outdoor Solar lighting last?
The Ni-Cad rechargeable batteries will last for years if you take care of them and periodically allow your lights to recharge. Replacement batteries can also be ordered. The LED light bulbs will run up to 50,000 hours each and are not replaceable.
► How do I take care of my outdoor Solar lighting?
Because solar lights are powered by direct sunlight, they need to be cleaned periodically from dust or mud, so they can store energy for the night. They also do not work as well during the winter or cloudy days. For residential application you may want to store fixtures indoors during rainy or snowy seasons. Switch them to the off position when they are not being used and store them in a dark place.
► Is outdoor LED Solar lighting weatherproof?
The majority of LED solar lighting products have a high IP Rating which makes them resistant to most all weather conditions.
What About Cloudy Days • Harmful Affects • Light Without Heat
Will the LED Solar lights still work if it's cloudy?
LED solar lighting lights work even in cloudy days. During daylight, even when overcast, the solar panels continue to charge the batteries, and the system is designed to work for days with no sun!

What is an LED?
A Light-Emitting Diode (LED) is simply a transistor that glows when an electric current runs through it. They were invented in Russia in the 1920's when a radio technician noted that light was emitted through diodes used in radio receivers when electric currents passed through the diodes. It wasn't until 1962 that the United States started using them as a practical electronic component.

Do LED's produce heat or harmful effects?
The heat generated is minimal which makes the lights safe to use around children and pets. No hazardous materials or poisons associated with with LED's. LED's offer less of an impact on the environment with their disposal.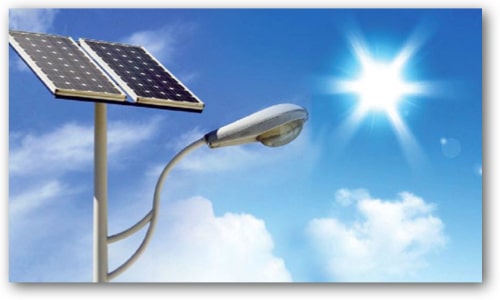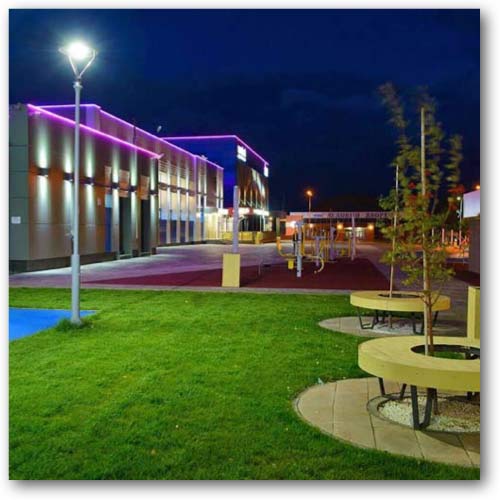 Solar Charging • Converting Light Into Energy • The Sensor • Dusk To Dawn
► How does the light know when to turn on and turn off?
LED solar lighting products use a photocell and/or a timer to control when the light will turn on as the sun goes down. Also to turn off when the sun comes up. The photocell detects when the sun goes down and when the sun comes rises.
► Do Solar lights turn on during the day?
Solar lights typically stay off automatically by day as they are busy converting the light into energy to be stored in the batteries. This energy is then used at night to power the light.
► Why do solar lights stay on during the day?
The biggest reason why your solar lights may come on during the day is due to the sensor. The sensor is one of the biggest pieces of the puzzle when it comes to solar lights. It essentially controls how much overall sunlight is going to be transferred to the batteries to be used when dusk and darkness comes.
► How long will Solar lights stay on at night?
Solar lights need direct sunlight to charge – the more sun received during the day, the longer they will run at night. Most solar lights need at least 6 full hours in the sun for a full charge, and they will usually run up to at least 8 hours on a good charge.
---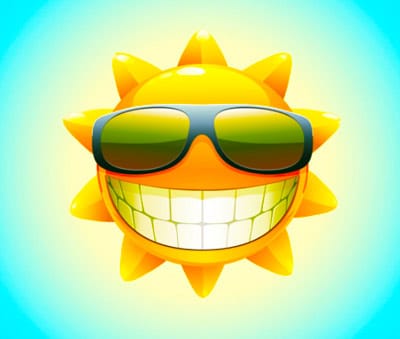 How Can I Make My Solar Lights Last Longer?
1. Avoid placing your solar lights in areas with street lighting 📌
2. Frequently clean-up your solar panels 📌
3. Use a clear paint to protect your solar lights 📌
4. Store your solar lights inside your house during winter months 📌
5. Switch your solar lights off if it rains. 📌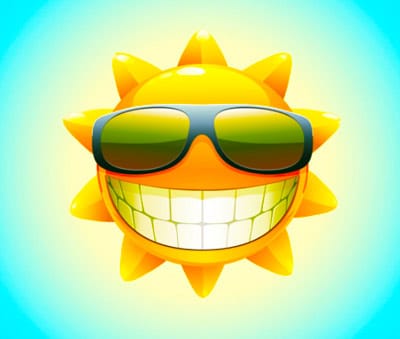 How Can I Make My Solar Lights Last Longer?
📌 Avoid placing your solar lights in areas with street lighting.
📌 Frequently clean-up your solar panels.
📌 Use a clear paint to Protect your solar lights.
📌 Store your solar lights inside your house during winter months.
📌 Switch your solar lights off if it rains.
What About Winter • Regular Batteries • Regular Light or Direct Sun Light
Is it OK to leave solar lights out in the winter?
The short answer is yes, as solar lights are waterproof they can be left outside all year round. We do recommend you store more decorative lights inside throughout winter just to keep them in the best possible condition and avoid any unnecessary damage.

Are Regular Batteries Okay for Solar Lights?
Solar lights need somewhere to store the energy they absorb from the sun, which is why they require rechargeable batteries. Regular batteries cannot store energy the way NiMH and NiCd batteries do, resulting in damage to your solar lights. Both batteries are rechargeable, unlike regular alkaline batteries, and so the use of alkaline batteries in solar lights can lead to permanent damage to your solar lights including corrosion and solar panel failure.

Why are only half my solar lights working?
In most instances of solar powered lights not working, it is the batteries at fault. Either they are not receiving charge or they are not holding it. If the lights work using normal batteries then it is clear that the problem is with either the rechargeable batteries or the solar panel.

Do solar lights need sun or just light?
No, solar lights do not need direct sunlight to charge. They do require light in some form to power them on, however. This may be produced through indirect sunlight – think cloudy days – or via artificial light sources like incandescent bulbs or LED lamps.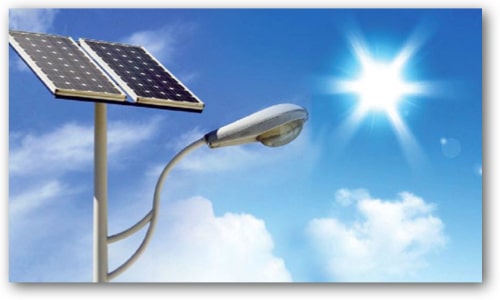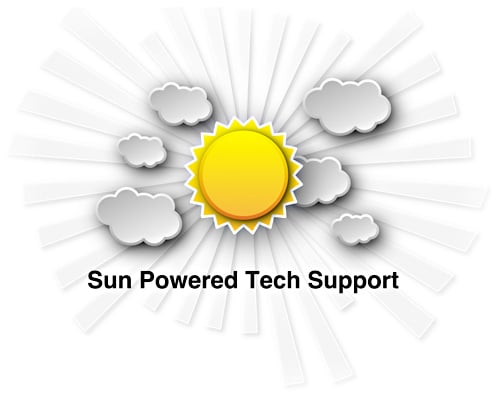 LED Solar Glossary of Terms ☀︎
Explaination of words related to solar lighting.
Explaination of words related to solar lighting.
Our 30 Day Product Return Policy ☀︎
Need to return a product ?